Tips: Gunakan Browser Google Chrome, Jika Loading Lama Gunakan Opera / Firefox. Link Alternatif https://akumasuk.com
Follow Kami:
↓↓↓↓↓↓↓↓↓↓
Twitter
Instagram
Grup Facebook
Panduan Download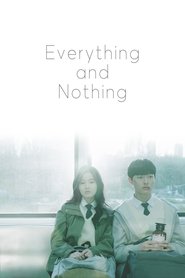 Everything and Nothing (K-Drama)
"We are neither kids nor adults. When do we become adults then?" Min Jae and Seo Yeon are no different from ordinary 17-year-old high school students. Min Jae is silent and sensitive, yet a good student. Seo Yeon who plays the piano wished to enter an arts high school but failed. As they grow into adults, their surroundings and the reality they face get harsher. These two somehow similar but different friends get closer as they overcome their growing pains together.