Tips: Gunakan Browser Google Chrome, Jika Loading Lama Gunakan Opera / Firefox. Link Alternatif https://akumasuk.com
Follow Kami:
↓↓↓↓↓↓↓↓↓↓
Twitter
Instagram
Grup Facebook
Panduan Download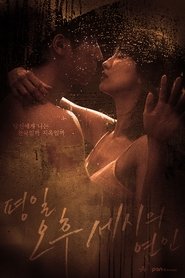 Love Affairs in the Afternoon (K-Drama)
Son Ji Eun moves to a small city due to her husband's new job as a civil servant. She works part-time at a mart. Son Ji Eun is quiet and sincere. Her life in the small city becomes boring. Son Ji Eun's life is shaken by Yoon Jung Woo. Yoon Jung Woo is a biology teacher at a local school.