Segera laporkan jika link film mati, error atau subtitle tidak pas dengan cara klik tombol Lapor Error dibawah player.
Follow Kami:
↓↓↓↓↓↓↓↓↓↓
Twitter
Instagram
Grup Facebook
Panduan Download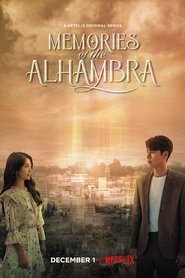 Memories of the Alhambra (K-Drama)
Nonton Memories of the Alhambra Subtitle Indonesia Menceritakan Yoo Jin-Woo (Hyun-Bin) adalah CEO dari perusahaan investasi. Dia memiliki kepekaan yang baik dalam pekerjaannya, jiwa petualang yang kuat dan keinginan kuat untuk menang. Yoo Jin-Woo mengalami masa sulit secara emosional karena hal-hal seperti pengkhianatan dari teman-temannya
Ia mengunjungi Granada, Spanyol untuk bisnis dan menginap di asrama tua yang dikelola oleh Jung Hee-Joo. Di sana, Yoo Jin-Woo terlibat dalam urusan aneh.
Genre: Action & Adventure, Drama, Mystery, Sci-Fi & Fantasy
Actors: Cho Hyun-chul, Han Bo-Reum, Hyun Bin, Kim Eui-sung, Lee Hak-joo, Lee Re, Lee Seung-joon, Lee Si-Won, Min Jin-woong, Park Chanyeol, Park Hoon, Park Shin-hye