Gunakan Browser Google Chrome, jika error laporkan segera agar bisa kami update secepatnya.
Follow Kami:
↓↓↓↓↓↓↓↓↓↓
Twitter
Instagram
Grup Facebook
Panduan Download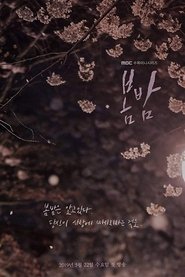 One Spring Night (K-Drama)
When Lee Jeong-in and Yu Ji-ho meet, something unexpected happens. Or it just may be that spring is in the air — and anything is possible.
Genre: Drama
Director: Kim Eun
Actors: Ha Yi-An, Han Ji-min, Joo Min-Kyung, Jung Hae-in, Kil Hae-yeon, Kim Chang-wan, Kim Jun-han, Kim Jung-young, Lee Chang-hoon, Lee Moo-Saeng, Lee Sang-hee, Lee Yoo-jin, Lim Hyoun-Soo, Lim Seong-eon, Oh Man-seok, Seo Jeong-yeon, Song Seung-hwan, Yun Seul