Tips: Gunakan Browser Google Chrome, Jika Loading Lama Gunakan Opera / Firefox. Link Alternatif https://akumasuk.com
Follow Kami:
↓↓↓↓↓↓↓↓↓↓
Twitter
Instagram
Grup Facebook
Panduan Download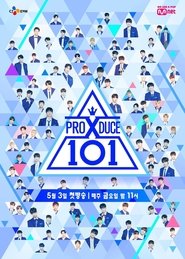 Produce X 101 (Variety Show)
Produce X 101 (Hangul: 프로듀스 X 101) is an upcoming 2019 boy group survival reality show on Mnet. This is the 4th season of the TV franchise. The public (called 'national producers') "produces" a boy band among the 101 trainees from different entertainment companies and independent trainees through online voting and live voting with multiple elimination rounds. The public will also choose the group's concept, debut song and group name. The show is slated to air on May 3, 2019.