Tips: Gunakan Browser Google Chrome, Jika Loading Lama Gunakan Opera / Firefox. Link Alternatif https://akumasuk.com
Follow Kami:
↓↓↓↓↓↓↓↓↓↓
Twitter
Instagram
Grup Facebook
Panduan Download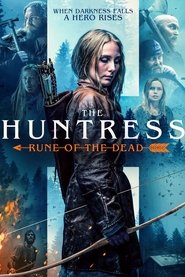 The Huntress: Rune of the Dead (2019)
When Runa's father disappears on a viking journey she steps up as head of her family, but she is tormented by strange nightmares. One day when she is out hunting, she stumbles across a wounded warrior who carries news of her father, new that seem connected to her dreams. Something is coming for them, something vile.
Duration: 105 min
Quality: BLURAY
Release: 2019